A Look at the Chrysler Airflow Concept EV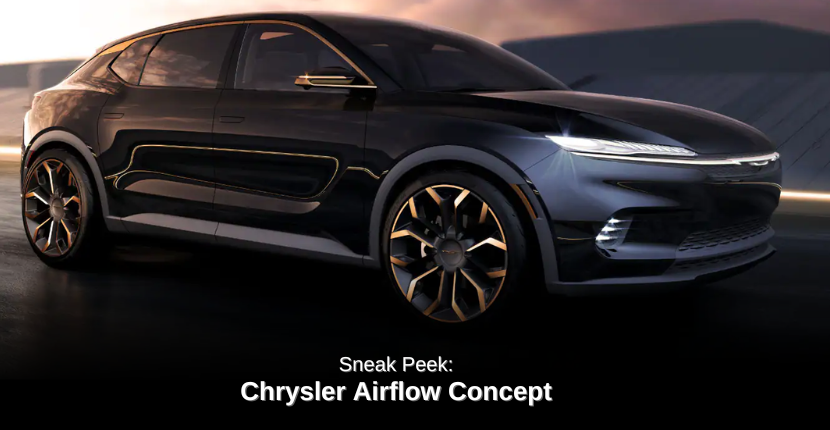 Chrysler's Electric Century is here. The Airflow Concept is what the future looks like to Chrysler: sleek lines, sculptured frame, a modern and spacious interior glowing in serene ambient lighting. Everything is designed for performance and personalization. This is how Chrysler is reimagining mobility for the next generation. While the Chrysler Airflow Concept release date is expected to be sometime in 2024, you can learn more about the Chrysler Concept EV now at Ray CDJR!
Chrysler's Electric Century
Since day one, the Chrysler Brand has been turning ingenious ideas into reality, leaving a proud legacy of innovation. Chrysler created aerodynamic designs, the first automated transmissions and invented the minivan category with the first and only plug-in hybrid minivan. As Chrysler approaches its second century in business, Chrysler engineers and designers are working on our most radical idea yet: a full lineup of innovative, seamlessly-connected electric vehicles by 2028. And Chrysler is starting with the Airflow Concept, an intelligent battery electric SUV that reinvents the user experience from the inside out. Because mobility is so much more than Point A to Point B.

Featuring Innovation Inside and Out 
The Chrysler airflow concept interior combines leading-edge design, intuitive technology, and sustainable materials into an ingenious space that puts people first. Passengers can customize their ride with seamless digital integration via personal screens to make life in transit easier and more connected. Slim pedestal seating creates comfort and space, while utility and ambient lighting is responsive to individual needs and moods. 

Airflow Looks to Thrill 
Dynamic proportions, an elegant yet athletic profile, and ultramodern lighting accents create a  visionary impression at first glimpse. The Airflow Concept's low ride height and roof line add to the effect. This electric crossover SUV is about more than looks. Functional features like a wide stance and a smooth, contoured underbody improve handling, performance, dynamics, and range. 

Power, Charging, and Capability 
The Chrysler Airflow EV Concept's  battery is designed to deliver up to 400 miles on a single charge, allowing you to go wherever you desire. Plus, all-wheel drive with two 150KW electronic driving modules in the front and rear delivers incredible handling and power. STLA AutoDrive also delivers level 3 autonomous driving capabilities, which use environmental detection technology to enable hands-free operation when certain road and weather conditions are met to help make the driving experience safer and more enjoyable.
Visit Ray CDJR! 
Looking for Chryslers for sale near me? A premier Fox Lake car dealership, Ray Chrysler Dodge Jeep Ram offers a wide selection of cars to help make the buying process easier and as quick as possible. Some say that we, here at Ray CDJR Fox Lake, have the largest selection of new and used vehicles for sale among Chrysler dealerships Fox Lake Our staff is waiting to help put you in the vehicle of your dreams. Stop in today for more exciting Chrysler news!