How Often Does your Vehicle Need an Oil Change?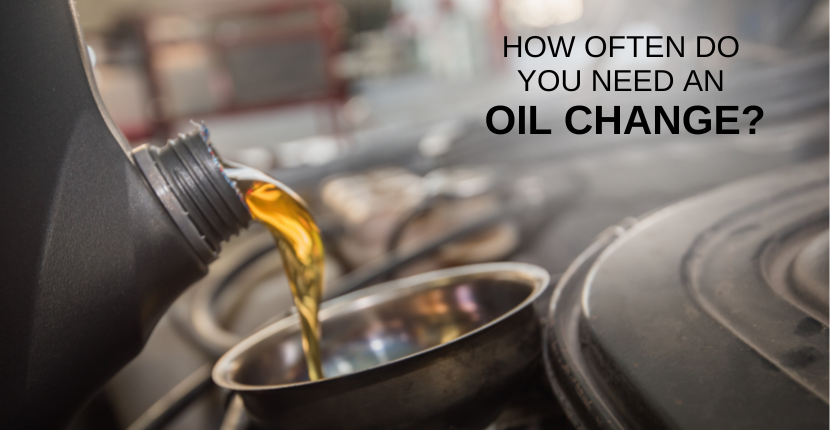 With the cold of the winter months in full swing, you might be reluctant to get winter maintenance. However, some maintenance for your vehicle needs to be done on a regular basis. One major thing to make you're doing on a regular time period is getting your vehicle's oil changed. Driving your vehicle with little or no oil can cause damage to your car and can risk your safety during inclement weather. Learn more about oil change services Fox Lake, IL now at Ray CDJR! 
How Often You Should Get an Oil Change 
Getting regular oil changes is easy and can extend the life of your car. Engine oil is one of the most important fluids in your car. It helps keep your engine running smoothly and lubricates engine components. As you drive, oil breaks down and is exposed to contaminants reducing its lubricating properties. Many people may be unaware of when they should get their oil changed. Certified mechanics recommend having your vehicle's oil changed every three months or 3,000 miles. Automobile manufacturers usually advise having the oil changed every 5,000 miles.
Benefits of an Oil Change 
Many people often put off getting an oil change, even though it costs them money in the short and long terms. Adhering to scheduled oil changes for your vehicle provides a bump in fuel economy and goes a long way toward preventing significant maintenance issues. Make it easy on yourself and your vehicle by keeping to a regular oil change schedule. You can schedule oil change services now at our trusted Ram dealership—Ray CDJR! 
Get Your Oil Changed Now at Ray CDJR! 
Engine oil keeps your engine lubricated so that it doesn't get damaged by friction. Since engine oil plays such a key role in protecting your engine, you should ensure your vehicle gets its oil changed at the recommended intervals. When your Chrysler, Dodge, Jeep, RAM, or FIAT model needs an oil change, we invite you to come to Ray Chrysler Dodge Jeep RAM near Round Lake Beach and McHenry, Illinois. We offer oil changes for synthetic, semi-synthetic, conventional, and diesel oil. Find oil change coupons on our savings website! 
Visit Ray CDJR! 
Looking for a Jeep dealer near me? A premier Fox Lake car dealer, Ray Chrysler Dodge Jeep Ram offers a wide selection of cars to help make the buying process easier and as quick as possible. Some say that we, here at Ray CDJR Fox Lake, have the largest selection of new and used vehicles for sale in Fox Lake, IL. Our staff is waiting to help put you in the vehicle of your dreams. We can help you with oil changes near me, and as the top Jeep dealership in Fox Lake, we've got you for Jeep oil changes too! Schedule your winter oil change now!