Should You Use 4WD or AWD in the Snow?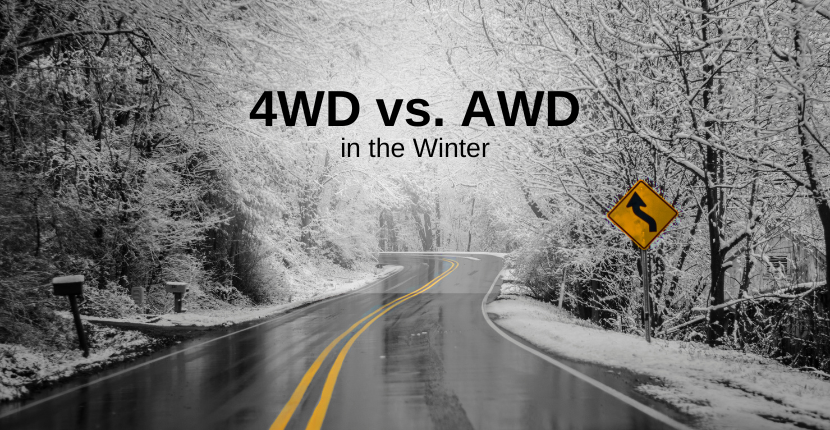 With the rise in popularity of SUVs and CUVs, driver preference has shifted to vehicles with either all-wheel drive (AWD) or four-wheel drive (4WD). While they both provide great traction and control, AWD and 4WD are often mistaken for each other despite their differences. It is important to understand the distinction, though, because it can mean the difference between getting home safely in inclement weather or having trouble out on the road. Learn more about winter car safety tips now at Ray CDJR Fox Lake, IL! 
Comparing 4WD and AWD
Put simply, 4WD and AWD utilize different parts of a vehicle. All-wheel drive typically uses more components: an engine, a torque converter (or clutch), a transmission, a center differential, a clutch pack, a rear differential, and a front differential; although, some other AWD systems use unique technology such as hybrid electric. On the other hand, four-wheel drive typically uses an engine, a torque converter (or clutch), a transmission, a transfer case, a rear differential, and a front differential. 
What is All-Wheel Drive? 
So, what is an AWD system? Basically, it is a system that delivers power from your vehicle to all four wheels at the same time for the entire time you are driving your car; however, the amount of torque allocated to each wheel varies across time. This is called active AWD, and depending on the vehicle's system, it will typically operate with either a front or rear bias. However, the system will direct power to your vehicle's axle when traction is needed at one or more of the other wheels. AWD systems also typically use a center differential that enables the front and rear wheels to operate at different speeds. 
What is Four-Wheel Drive? 
The original four-wheel drive system was developed to maintain optimal traction when manually selected. So how does 4WD work? Four-wheel drive means the front and rear driveshafts can be locked together to move at the same speed and distribute the same amount of torque to all four of your vehicle's wheels, and it is generally intended for off-road use and on very slippery surfaces, such as inclement weather. 
4WD vs. AWD in Snow 
There is indeed a difference between the performance of 4WD and AWD when driving in snow. However, it really depends on how much snow there is and the setting of the drive. For driving over a snow-covered flat field, 4WD is best, but AWD is better for driving on a snowy highway. Either system is great for driving safely in winter conditions with the main difference being a small boost depending on the specific conditions. 
Visit Ray CDJR! 
Looking for a Jeep dealer near me or Dodge dealership near me? A premier Fox Lake car dealer, Ray Chrysler Dodge Jeep Ram offers a wide selection of cars to help make the buying process easier and as quick as possible. Some say that we, here at Ray CDJR Fox Lake, have the largest selection of new and used vehicles for sale in Fox Lake, IL. Our staff is waiting to help put you in the vehicle of your dreams! During these cold, snowy months, let us help you with winter driving tips. Stop in today to learn more about safety in inclement weather!