Iconic Chrysler Convertible Has Carried Heroes for 70 Years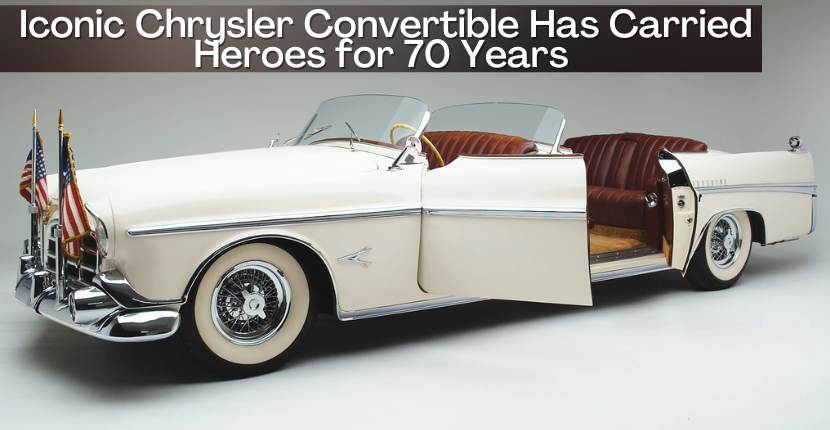 Of the 30,000 vehicles the New York City owns, three of them are the 1952 Chrysler Imperial Parade Phaeton. This vehicle has been used to transport presidents, and now, the Chrysler Phaeton is used in the city's historic and iconic parades, like sports championships, Fourth of July celebrations, the Macy's Thanksgiving Day parade, and more. Visit Ray CDJR for your iconic vehicle now! 
History of the the Phaeton
The Chrysler Imperial Parade Phaeton was first loaned to New York in 1952. Chrysler's ceremonial vehicles were styled by Virgil Exner and were in many ways a preview of the new "100 Million" styling that would debut in 1955 on the newly separate Imperial marque and on other full-size Chryslers.
Developed for New York City 
Although the New York version was originally painted in black with a gray interior, the 1955 rebuild model was repainted off-white with a red interior. A famous image of the vehicle with Apollo 11 astronauts was repainted in black for the special occasion. The Chrysler Phaeton was again rebuilt in the early 1980s, when it was repainted in black again but retained the red interior.
The three current models remain in the possession of the City of New York. They are still occasionally used for official functions, parades and ceremonies. Over the years, the Phaeton has carried many dignitaries, celebrities, and notables for important events. 
Details of the Phaeton
The original models were based on stretched (to 147.5 in) 1952 Imperial Crown Limousine chassis and carried completely custom bodywork (with the exception of the 1951 Imperial grille) bumpers, and front and rear trim. Unique for a postwar car, the Imperial models were dual-cowl phaetons, with separate front and rear passenger compartments and its own windshield. There were no side windows, while the rear doors had no exterior handles. 
Driving to the Future 
The Chrysler Brand has always been about stylish and functional innovation. For nearly 100 years, from the Chrysler Airflow to the Chrysler Imperial Parade Phaeton to introducing America to the minivan, the Chrysler Brand has been creating defining moments.
Visit Ray CDJR! 
Looking for a Chrysler dealership? A premier Fox Lake car dealer, Ray Chrysler Dodge Jeep Ram offers a wide selection of cars to help make the buying process easier and as quick as possible. Some say that we, here at Ray Chrysler Dodge Jeep Ram Fox Lake, have the largest selection of new and used vehicles for sale in Fox Lake, IL. Our staff is waiting to help put you in the vehicle of your dreams! Visit us to learn more about iconic Chrysler vehicles today!