Ray Teams Up with Jeeps On The Run for Mr. Vanderquack Event Benefitting St. Jude
Last weekend, on Sunday, March 13th, Jeeps On The Run, in partnership with Ray CDJR, raised almost $11,000 for the St. Jude Children's Research Hospital. Mr. Vanderquack started off as a project from the Jeep community that involves passing around a stuffed duck and lets you track his journey across the country. On March 13th, he made a special visit to Ray CDJR.
The Jeeps On The Run community showed up in full force to help raise money for this amazing cause.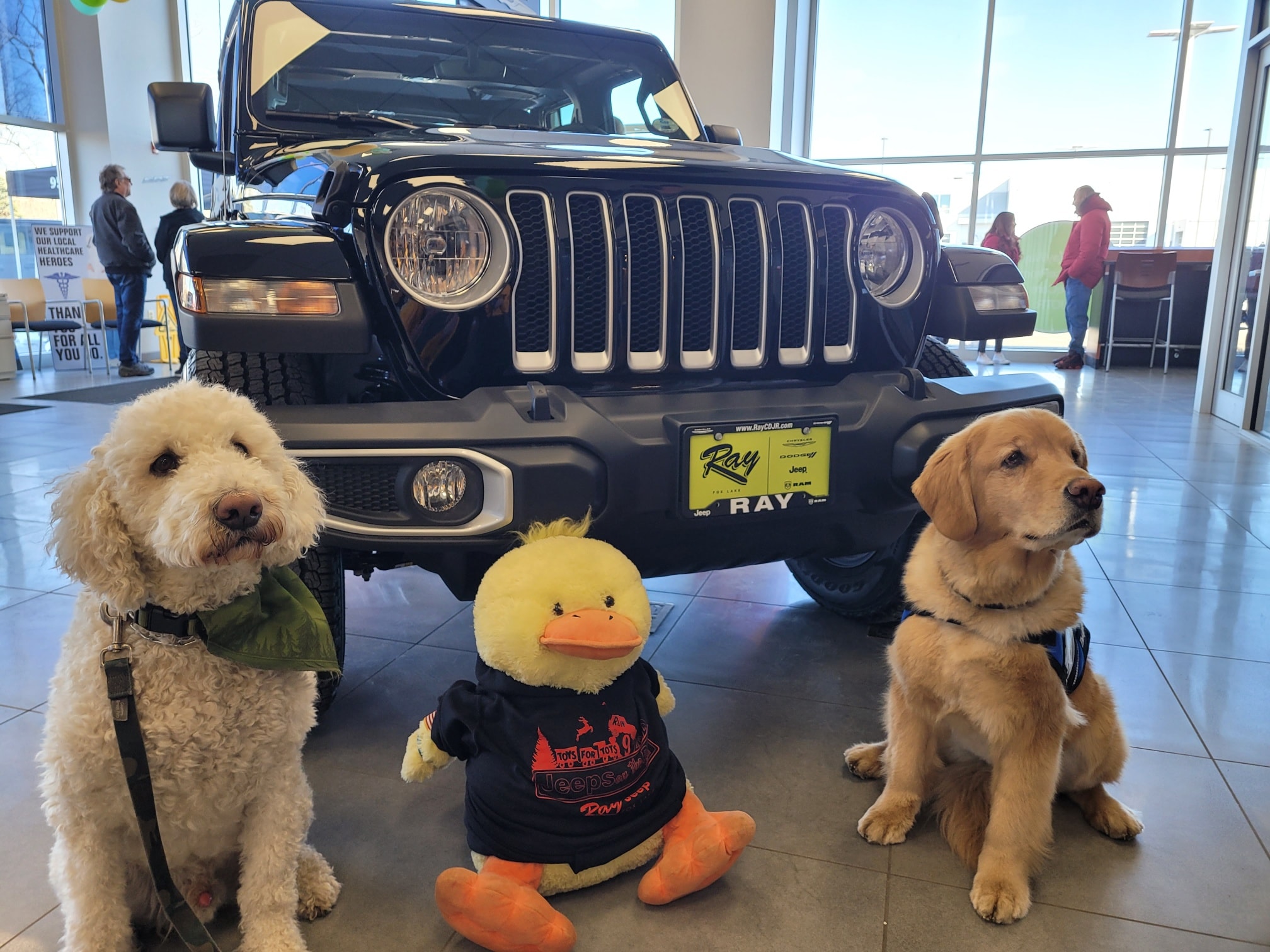 Who It Benefits
St. Jude is one of the world's premier pediatric cancer hospitals. They conduct much-needed research into saving the lives of children suffering from debilitating diseases and ailments. Jeeps On The Run and Ray CDJR raised almost $11,000 to be donated to help these kids.
Check out the Jeeps On The Run YouTube channel for an excellent summary of the event, as well as more pictures than we could share here.
Get a Jeep Today at Ray CDJR
As a top Fox Lake car dealer, we make getting involved in the Jeep community super easy at Ray CDJR! Whether you are looking for a new or used Jeep, Ray CDJR is your Jeep Dealership near me and can help you get into your dream vehicle. We're located at 23 N US-12 in Fox Lake, IL. Call us at 844-351-7490. We're open every Monday through Friday, 9 am to 9 pm, and Saturdays from 9 am to 7 pm. Closed on Sunday!