2021 Year In Review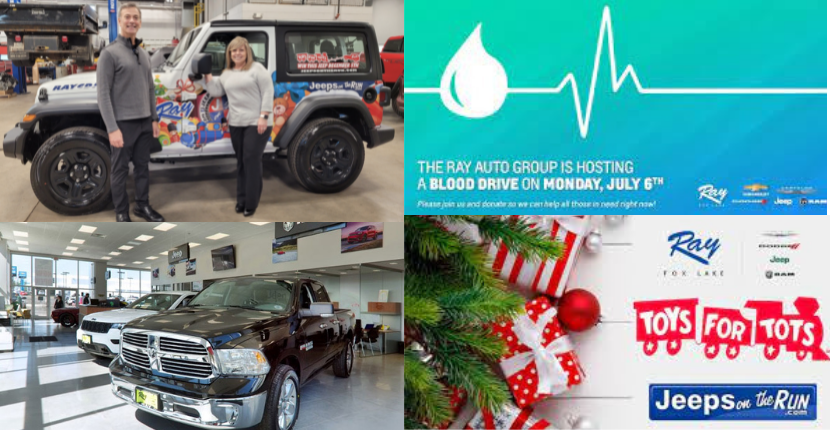 Ray CDJR had an exciting 2021. Helping our community as the fox lake car dealers. We served our community in a variety of ways and are always happy to see the truly inspiring results!
Jeeps on The Run Toys for Tots
Ray CDJR took part in the 9th annual jeeps on the run toys for tots event. Over 750 jeeps showed up to take part in gathering toys for children. Ray CDJR and the jeeps on the run community gathered over 2 semi-trucks worth of toys. In total it was over 10,000 toys after everything was said and done. Additionally, Ray CDJR donated over 30,000 dollars to local toys for tot's county branches. On top of that, One lucky donator even won a new 2021 jeep wrangler.
Blood Drive
In July last year, Ray CDJR hosted a blood drive in combination with Versiti blood centers of Illinois. Helping patients waiting for surgery, cancer patients, and trauma victims. They provide blood to over 70 local hospitals around the area. Ray CDJR always loves being able to give back to the community that makes our dealership special!
Visit Ray CDJR Today
If you are looking for a Jeep dealer near me? Look no further than Ray CDJR. With vehicles and prices to fit any need. Ray CDJR has an experienced and professional team available at 23 US-12, Fox Lake, or give us a call at (847)-587-3800