Ray CDJR Participates In Jeeps On the Run Toy Drive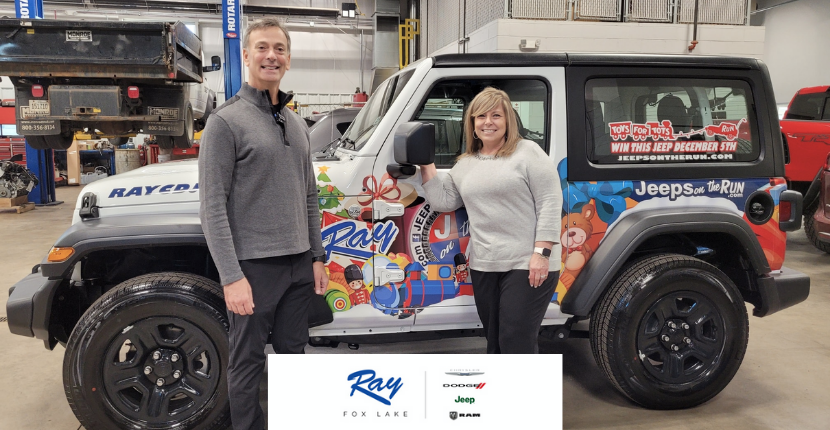 On December 5th, over 750 Jeeps and their owners met at Ray Chrysler Dodge Jeep Ram to embark on a caravan to the Genesee Theatre in Waukegan. Their mission was to deliver hundreds of toys for needy children for Toys for Tots. This was the 9th annual event with Jeeps On the Run and the second year Ray CDJR participated!
2021 Jeeps On the Run Event
This year the event:
Collected almost 10,000 toys on the day of the event.

Got donations of 1,659 additional toys post-event (valued at $23,000).

Filled over two semi trucks FULL of toys!

Wrote a $20,000 check written to Toys for Tots – McHenry County, Illinois.

Donated $5,000 to Toys For Tots in Ohio whose warehouse burned down.

Presented an additional $10,000 check to Toys for Tots, Lake County Illinois.
2021 Jeep Wrangler
Ray CDJR donated a brand new 2021 Jeep Wrangler JL 2 door, hard top, to raffle off as part of the event! Tickets were sold before the event and the winner was announced via Facebook Live on December 5th.
We were so happy to be a part of this event and the wonderful cheer it spread to many this holiday season!
Check out some highlights of this year's event!