McIntosh Audio Is Coming To Jeep's New Vehicles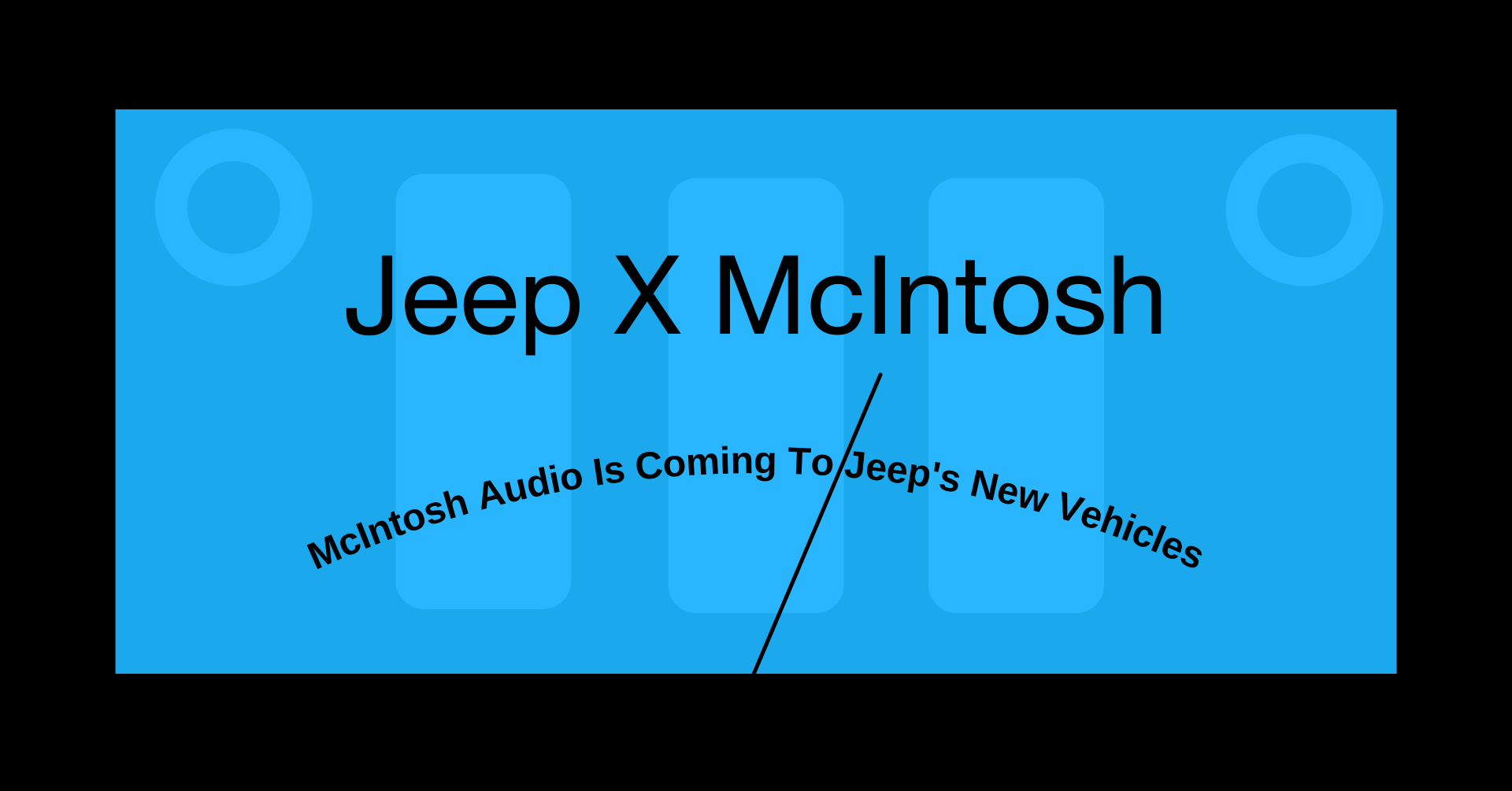 If you're an audiophile, you know the name McIntosh is associated with high-end home audio equipment. From receivers to tube amps to precision turntables, McIntosh is the brand for people who have a love of sound. That same amazing sound quality is now coming to Jeep's new vehicles with the McIntosh Bluetooth Speaker. Find McIntosh-equipped Jeeps at a Jeep Dealer Near Me!
McIntosh: Legendary Performance in Motion
For over seven decades, McIntosh has arguably been the most legendary name in home audio, with sound systems proudly handcrafted at a factory in Binghamton, New York. Now with McIntosh Automotive, McIntosh brings to life the home audio experience inside one of the most acoustically challenging environments: the automobile.
To create in-cabin sound quality worthy of the McIntosh nameplate, custom automotive variants of the home audio system were developed from scratch. The most advanced materials and technologies were used to make components lighter, yet stronger, so speakers respond faster in delivering remarkable sonic reproduction. Engineers spent countless hours creating the best possible audio system design that envelops all passengers in flawless sound. The new MX1375 Reference Entertainment System and MX950 Entertainment System create a truly amazing listening experience that redefines what's possible in luxury car audio.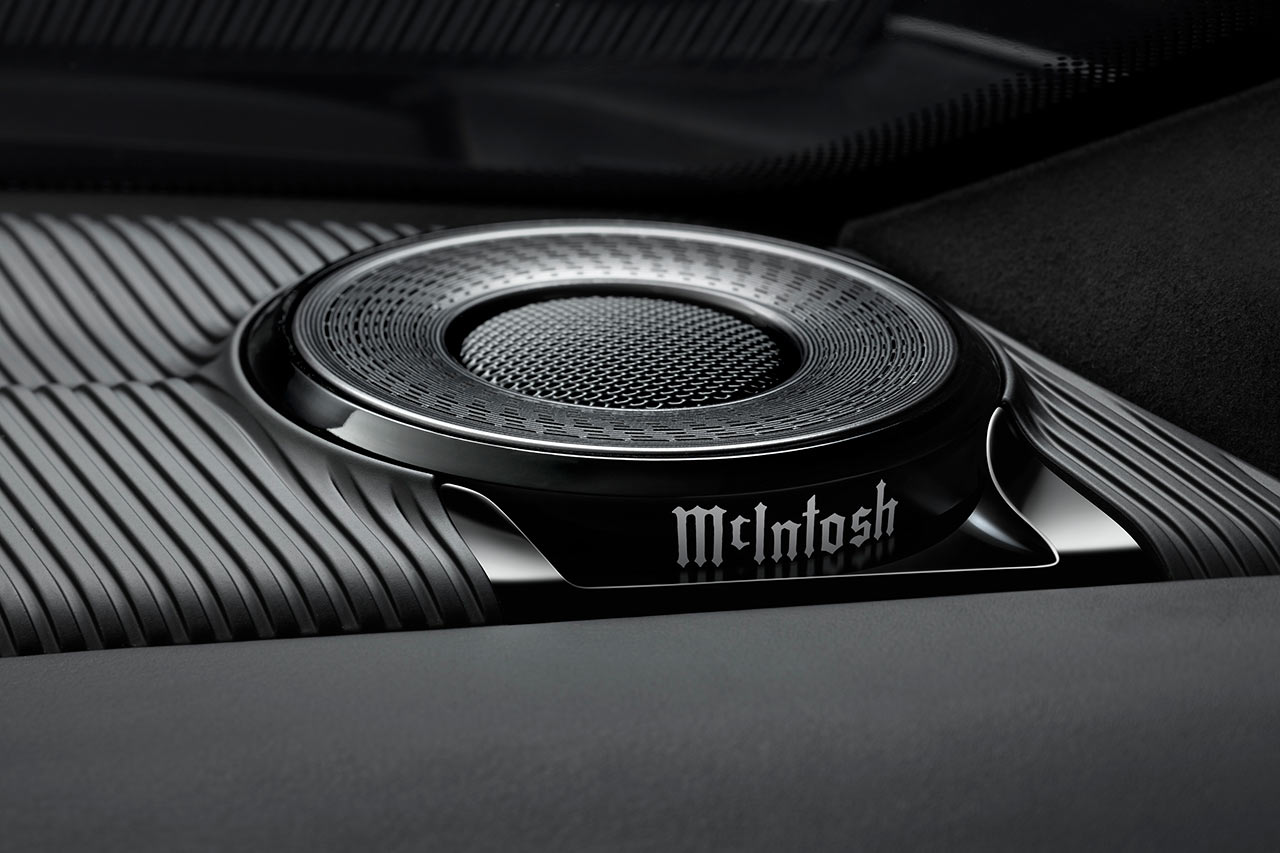 McIntosh + Jeep 
Made for new Jeep Luxury SUVs, McIntosh's first vehicle-based audio reference system offers up to 23 Jeep Bluetooth speakers for the best sound quality ever before. The McIntosh MX1375 Reference Entertainment System and MX950 Entertainment System are available as factory installed systems in the following vehicles: 2022 Grand Wagoneer, 2022 Wagoneer, and 2021 Jeep Grand Cherokee L. 
According to McIntosh, the new system was built and tuned specifically to bring audiophile quality to the road. With 23 speakers including a 12-inch subwoofer, the system is powered by a 1375-watt amplifier that cuts through even the noisiest driving environment. It also features unique adaptive 3D surround sound processing capabilities. 
The Systems and Their Models 
Each audio system is specially designed with the specific vehicle in mind. Here's the audio system(s) available for each model:
2022 Grand Wagoneer Series I and Series II  can be equipped with either the McIntosh MX1375 Reference Entertainment System or MX950 Entertainment System

Grand Wagoneer Series III comes standard with the MX1375 Reference Entertainment.

The McIntosh MX950 Entertainment System will be available in the 2022 Wagoneer Series III.

For the 2021 Jeep Grand Cherokee L, the McIntosh MX950 Entertainment System is available in Overland and Summit models and comes standard when equipped with the Summit Reserve Package. It's an exclusive world-class audio system for the world's most awarded SUV. 
Jeep and Ram Dealer Near Me
Looking for Fox Lake car dealers? Look no further because at Ray Chrysler Dodge Jeep Ram, we have you covered! With a wide selection of new and used vehicles, as well as an amazing service department, we can serve all of your automotive needs. Visit us to learn more about the powerful combination of McIntosh and Jeep or schedule a test drive today!