Check Out What's Coming to the Auto Show!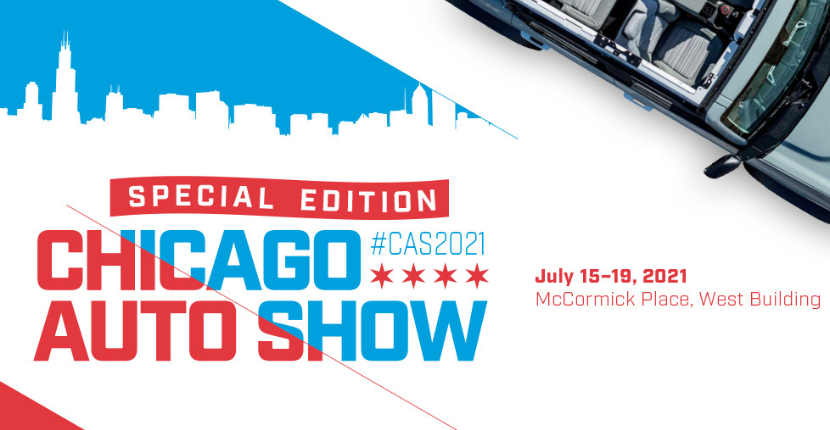 This July brings fun activities, beautiful weather and the event of the season: The Chicago Auto Show! City and state officials have approved this year's special edition of the Auto Show. It takes place THIS WEEK at McCormick Place. The show will offer new 2022 models, test drive opportunities, and a new unique spin. It will offer an outdoor experience with a festival-like atmosphere for the first time ever! Explore what's coming to the Chicago Auto Show below! 
Chicago Auto Show History
The Chicago Auto Show is considered to be the largest auto show in North America. The reason being it has been held more times than any other auto exposition on the continent. From its start in 1901 to now 2021, the Chicago Auto Show brings the newest vehicles and an exciting atmosphere to attendees from all over. This year's show will utilize nearly 500,000 sq. ft. of exhibit space in the West Building of McCormick Place. But that's not all! It will also feature another 150,000 sq. ft. of exhibits, activations and test drives on Indiana Ave.
2022 Models at The Chicago Auto Show This Year
The 2021 Chicago Auto Show will feature four test tracks — two on the show floor and two outdoor on Indiana Ave. In addition, the show provides 11 test drive opportunities! So what vehicles can we expect to see this year? 
2021 Dodge Durango
The Durango will see a variety of new features this year that you can't miss. The Dodge Durango interior received a major upgrade including a new infotainment system with wireless Android Auto and Apple Car Play support and the addition of the Hellcat engine to the lineup.
2022 Jeep Wagoneer
Jeep has brought back the Wagoneer for 2022 with a variety of new features to see. The Wagoneer launches with a 392-horspower 5.7-liter V8 and a variety of tech and safety features to see. 
2021 Jeep Grand Cherokee L
Jeep dealerships will be selling an all-new three-row Grand Cherokee L alongside a carry over 2-row Grand Cherokee. If after the show you feel compelled to purchase a new ride, look no further that Ray CDJR in Fox Lake, IL, your Jeep dealer near me.
2021 Chicago Auto Show Vendors
Those are just 3 amazing vehicles to look out for, but the show will offer plenty more to view this year. In addition to the vehicles, the special edition show will offer an outdoor festival with participating vendors such as, Goose Island, Connie's Pizza, Andy's Frozen Custard, and more! For a full list of food vendors, click here. 
Time is running out! Grab your tickets today online through a desktop or mobile device to attend this year's special edition show. 
Our Fox Lake Car dealers provide a superior car buying experience, so much like the show, you can test drive any vehicle of your choice! Here at Ray CDJR, we have a wide variety including Chrysler, Dodge, Jeep and Ram models of your choice. Contact us today to find the vehicle of your dreams!