Coming Soon: 2022 Dodge Challenger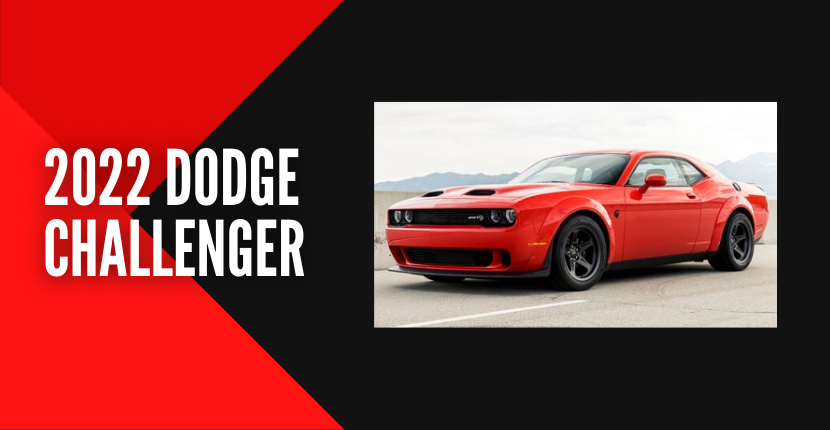 The Dodge Charger has outdone its competitors for decades and continues to impress with exceptional performance, a heart-racing engine, and high-caliber brakes. Now, the new 2022 Dodge Challenger is coming to Dodge dealerships soon. It's likely to hit a Dodge Dealer Near Me this fall. Check out a sneak preview of the 2022 Challenger: 
Staying True to Its Roots 
The current generation of the Challenger has been around since 2008. Accordingly, the newest model will maintain its traditional roots with this remodel while adding some exciting new features and even more muscle. For fans of retro American muscle cars, the 2022 Challenger is the perfect vehicle. 
Competing with the Chevrolet Camaro and the Ford Mustang, the Challenger outshines its competitors. It does this by taking an old-school approach to the modern muscle car with retro-inspired styling, rear-wheel drive, an available manual transmission, and multiple V8 engine options. Even better, the Challenger is also bigger than its competitors as it features a bench back seat with plenty of legroom. All of this makes it a surprisingly practical muscle car. 
New Features on the New Model 
Offering even more practicality, the Challenger is available with all-wheel drive for all-season traction on V6 models. The same impressive base V6 and three available V8 engines will continue on the Challenger. However, new paint and wheel options will allow you to customize the Challenger to your exact needs and taste. 
Maintaining Your Safety and Security 
With a standard rearview camera and optional safety features including adaptive cruise control, blind spot monitoring, rear cross traffic alert, forward collision warning, and rear parking sensors, the Challenger keeps you and your passengers safe and secure on the road. All of these great safety features earned it a five-star overall safety rating from the NHTSA. The Challenger's commitment to safety will continue on the 2022 model. 
Premium Experience for An Affordable Price 
The Dodge Challenger perfectly combines the utility and luxury of a premium vehicle with an affordable price. The new 2022 model will be no different. On this model, the Dodge Challenger price starts at around $30,000 and can reach up to $80,000 with optional features and upper trim levels. 
With enough trims between the bottom and top, you're sure to find the perfect Challenger for your taste and budget. This model range offers plenty of variety with four engine options, several trims, a widebody option, multiple appearance packages, all on top of many ways you can customize your Challenger to be the perfect fit for you. 
Check Out the New Challenger Now! 
Looking for Fox Lake dealerships with excellent service, plenty of stock, and great prices? At Ray Chrysler Dodge Jeep Ram, we have a wide selection of new and used vehicles to find the perfect car for you, as well as a highly-rated service department to assist you with any maintenance your vehicle needs. Visit us to learn more about all of the 2022 Challenger's exciting new features or schedule a test drive today!