Check Out Jeep's Newest Concept Cars!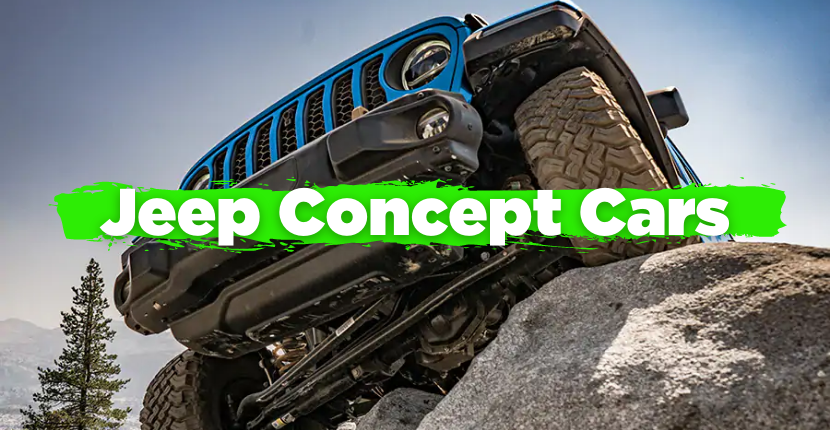 Jeep's newest concept cars are changing the game, wowing car connoisseurs with their new designs and features. Jeep continues to improve their cars and beat out their competitors. These new concept cars have solidified Jeep's top spot when it comes to innovative vehicles. Learn more about Jeep concept cars below and the new Jeep models 2021. The search for a "Jeep dealer near me" ends here at Ray CDJR.
Jeep Magneto Concept
Photo from: AutoBlog.com
The electric Magneto concept is easily the most unique out of all the fresh off-roaders unveiled by Jeep. The Jeep Magneto is fully electric with an electric motor that hooks up to a standard six-speed manual transmission. This sends power to solid front and rear axles through a two-speed transfer case. All of the traditional powertrain bits of an electric car are hidden inside the stock steel Wrangler Rubicon bodywork. The Magneto is truly like nothing you have ever seen before.
The motor of the Jeep Magneto is tuned to match the standard of the 3.6-liter V6 engine, providing 285 horsepower and 273 pound-feet of torque. Within the Magneto's frame rails, there are four lithium ion battery packs. In addition, a pair of 12-volt batteries power what remains of the Magneto's stock Wrangler electrical bits. The engineering team is continuing to refine the electric motor through testing and Safaris to see how the Magneto works in real off-road conditions.
Jeepster Beach
Photo from: AutoBlog.com
The concept for the Jeepster Beach pairs the retro bodywork of a 1968 Jeepster Commando with the running gear of a fully modern 2021 Jeep Wrangler. The Jeepster Beach features a 2.0-liter turbocharged four-cylinder engine that has received an "SRT tune". Driving the Jeepster Beach allows you to work with its output of 340 horsepower and 369 pound-feet of torque. 
The vehicle is painted in a two-tone Hazy IPA and Zinc Oxide color scheme with red leather bucket seats and no carpet. The rear seat has been replaced with a chrome, four-point safety cage.
Jeep Red Bare Gladiator Rubicon Concept
Photo from: AutoBlog.com
The Jeep Red Bare Gladiator is painted Fire Cracker Red and finished with matte black exterior highlights and a custom Katzkin leather interior. 17-inch matte black wheels with 37-inch BFG mud-terrain tires ensure that the Gladiator is ready for any off-roading experience.
The Red Bare comes equipped with a 3.0-liter turbocharged diesel V6 engine with an eight speed automatic transmission. The new plaid upholstery is stunning and the truck boasts a 91:1 crawl ratio.
Jeep Orange Peelz Wrangler Concept
Photo from: AutoBlog.com
The final Jeep concept unveiled was the Orange Peelz concept, a heavily modified two-door Wrangler featuring a new Jeep color. The Orange Peelz Wrangler concept includes a two-inch lift kit and Fox shocks. Also comes with a powerful 3.6-liter V6 engine fitted with a JPP cold-air intake and JPP cat-back exhaust system.  This concept features custom steel fenders to replace the stock pieces and factory half doors along with a custom removable one-piece Freedom Top glass sunroof. A custom plaid interior complements the Orange Peelz exterior hue.
Excited for What's To Come?
Jeep has many exciting new concepts on the way and we are so excited to see these come to life. Check out Ray Chrysler Dodge Jeep Ram, your number one destination out of all the Fox Lake car dealers for all of your Jeep purchase needs.