Ray Auto Group Supports USO BBQ for the Troops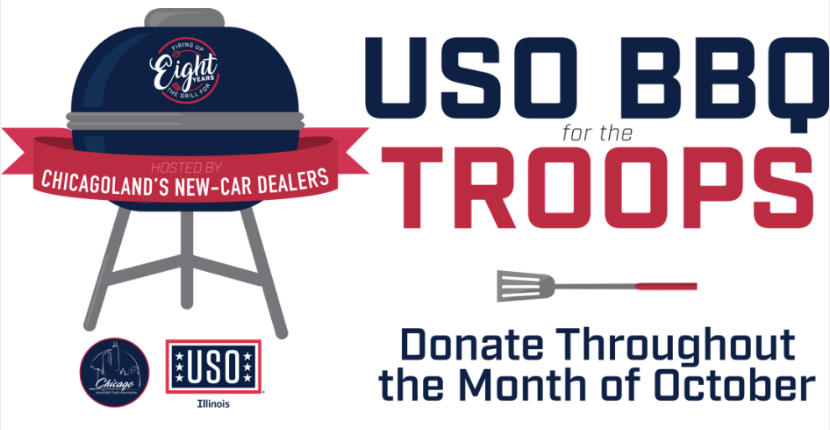 For the last 7 years, Chicagoland's new-car dealers have supported local heroes by hosting the annual USO BBQ for the Troops on October 3rd. While this year is a little different compared to last, Ray Auto Group is hosting and accepting donations online only. We know that now, more than ever, it is important to help local military members and their families.
The support of local new-car dealers and their hometown communities during these challenging times is important. Donations will be accepted throughout the month of October. These donations will go to local military serving on the home front during the COVID-19 pandemic and on the frontlines around the world. Click here to donate today.
We are matching every dollar donated up to $5,000! We appreciate your support in advance. Enjoy some of the good times we had at the USO BBQ for the Troops in the previous few years.