Vehicle Maintenance: Getting Your Vehicle Ready for Summer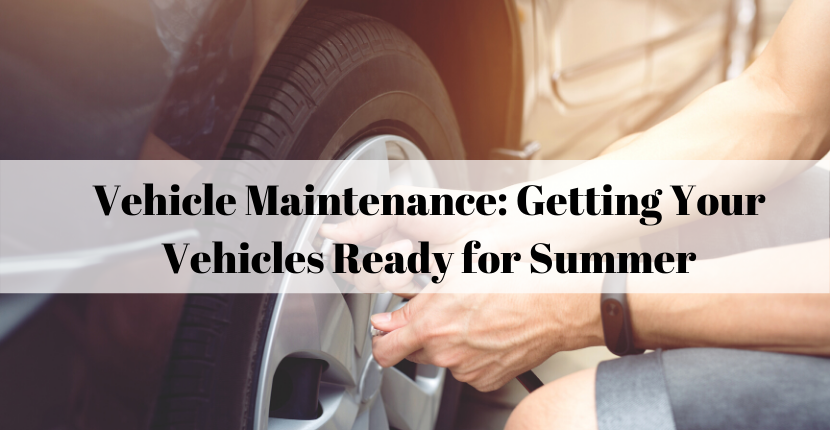 Summer is upon us. Whether you have big summer road trip plans or not, it is important to make sure your car is in proper shape for the summer season. Below, you can check out some tips for getting your vehicle ready for summer. If you have any questions, you can reach out to us at Ray CDJR today.
Tips for Pre-Summer Vehicle Maintenance:
Check Your Vehicle's Fluid Levels – There are a ton of fluids in your vehicle that keep it working the way it should be. You need oil to keep your engine running, transmission fluid to help your vehicle shift gears, power steering fluid, brake fluid, and even windshield wiper fluid. Be sure to check all these fluids to see if they need to be topped off or replaced.
Check Your Tires – It is essential to check your tires regularly. If you are going on a trip or vacation over the summer, you will want to check the air in your tires before you leave. Driving on underinflated tires can cause problems with your vehicle.
Check Your AC – In the Summer, having a working air conditioner in your vehicle becomes very important. Turn on your air conditioner and make sure that it is working well for you. If the system doesn't work or seems to be taking a while to get going, you might want to have it looked at.
Check Your Cooling System – When it is hot outside, the chances of your vehicle overheating increase. That is why it is important to check your cooling system. This system helps to stop your engine from overheating, and it uses coolant to protect your engine. You can check your coolant level, and if it is low, that should be checked out. Also, your coolant should be flushed and refilled periodically to make sure it is quality.
Have an Emergency Kit in Your Car – Many people think of winter as the time where their car is most likely to break down and have problems, so many people have a winter emergency kit in their car. However, your car can also have issues in the summer. To be prepared for anything that may happen, you should have some emergency supplies in your vehicle. You should include things like a first aid kit, bottled water, jumper cables, a flashlight, non-perishable food items, and anything else that might be helpful.