Younger Buyers Gravitate Toward Ram Trucks Over Chevy and Ford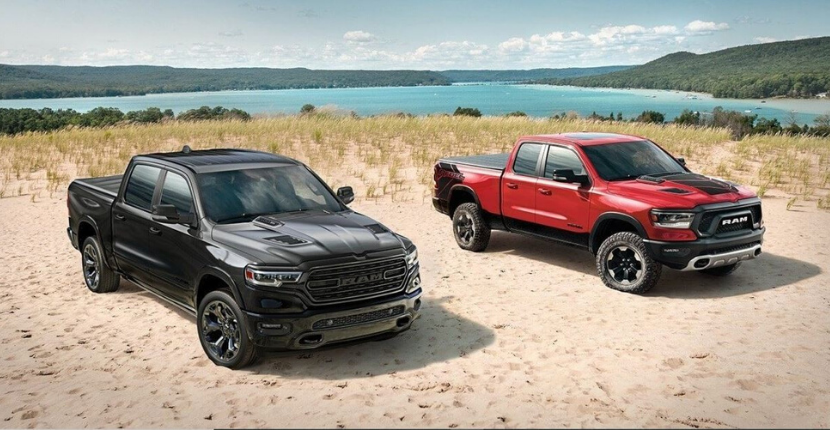 Ram, Chevy, and Ford all craft powerful trucks. These automakers have been competing with each other to produce the best trucks and make the most sales. However, some recent research suggests that younger buyers are gravitating more toward Ram trucks. Find out more about this and why it is below.
According to Muscle Cars and Trucks, "Ram trucks have seen massive sales success in the past few years. After traditionally falling behind the Ford F-150 and Chevrolet Silverado, the Ram 1500 surged ahead to second place in 2019 sales. Chevy did reclaim second place in Q1 of 2019, but we will hold out final judgement until the end of the year. But Ram has another major victory. Using data from IHS Markit and Edmunds, Automotive News has reported Ram 1500 has the most customers under 35, making it the most youthful American truck."
Why are young people moving more toward Ram trucks? The answer could be a few different things. One reason younger people could be choosing Ram trucks is the emphasis on great interiors with plenty of user-friendly technology. For example, Ram trucks offer you an optional 12-inch touchscreen to go with their infotainment system. This gives young people easy access to their technology, and a user-friendly system to stay connected.
Why else is the Ram 1500 popular? The interior of the Ram also feels upscale and nice, which is important to young people. This vehicle also offers you a good-looking style inside and out. The truck looks great, and that can go a long way to impressing buyers.
Ram trucks can also be quite affordable for young people, so that could be another reason that young people are buying Rams. This automaker is selling the Ram 1500 Classic, which is the previous-generation Ram. This Classic version is being sold very affordably so that people who may not have the money to upgrade to a higher-end truck can still get a great truck at a great value.
There are a lot of reasons that younger buyers are gravitating toward Ram trucks. Ram trucks have a lot to offer you. They are reliable, well-made, and they offer you impressive performance. Because of this, they are the perfect truck for younger buyers! If you want to check out a Ram truck truck for yourself, you can come down to Ray CDJR.
Ray CDJR is a Ram dealership near me. We have many great new and used 2020 Ram trucks for sale near me that are sure to fit into any budget! Along with our already great prices on Ram trucks, be sure to check out our Ram specials and Ram coupons. We are sure you'll love these auto specials near me! Reach out to us to learn more.