How to Keep the Interior of Your Vehicle Germ-Free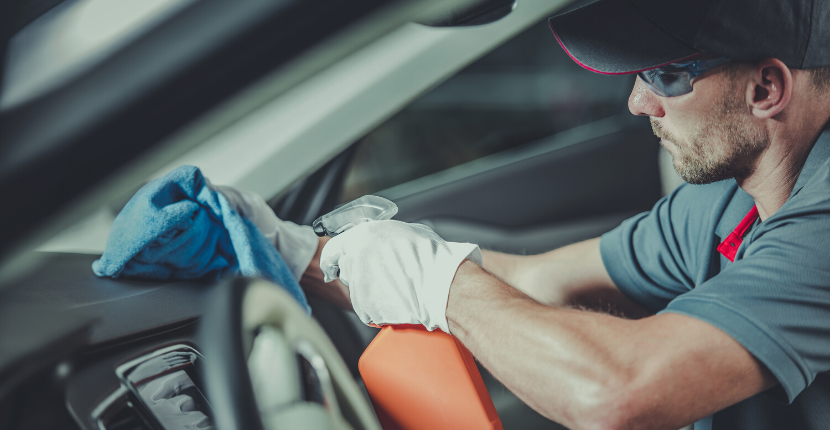 Keeping your vehicle clean is normally more of thing we do occasionally, but with the COVID pandemic, it can be vitally important to keep your vehicle clean and sanitized. Learn more about how to do so below, and learn about the vehicle sanitizing process at Ray CDJR.
Cleaning and Sanitizing Your Vehicle
You probably know how to clean your vehicle and you have done so before, but you should pay extra attention to sanitizing during COVID-19. Learn more below.
Vacuum and Dust – You can start your vehicle clean with vacuuming and dusting to get the dirt and larger stuff out of your vehicle. This is a good start, but after this, you will want to get to the sanitizing.
Use Soap and Water to Clean – Experts are saying that soap and water can do a great job of attacking COVID-19, so you can use that to clean your vehicle. However, when you do, be sure to sanitize all places where you touch things in your vehicle, even if you don't normally think of cleaning those areas. You will probably think to clean your steering wheel and dashboard, but sanitizing your seatbelts is also important. Also, be sure to clean door handles, cupholders, sun visors, the glovebox, and any other area you touch frequently.
These tips can help you sanitize your vehicle so that the interior is germ-free. At Ray CDJR we also have a vehicle sanitizing process that you can learn about below.
The Sanitizing Process at Ray CDJR
It is great to be able to sanitize your vehicle at home, but you might wonder about vehicle sanitation when you go to get your vehicle serviced, or if you go to purchase a vehicle. At Ray CDJR, we have you covered with a sanitization process for all of our customers and our vehicles. You can learn more about it here.
At Ray, we are currently using an anti-microbial sanitizer on our vehicles. This sanitizer is EPA register and FDA approved. It is safe for you, your children, and your pets. It eliminates germs, mold, bacteria, and more. We clean vehicles after they have been serviced, and we clean them after test drives or sales. This cleaning process is free, and you will receive a certification after the cleaning process.
At Ray CDJR, we are taking sanitation and safety seriously. That is why we are using our anti-microbial sanitizer on all service vehicles, as well as test drives and new sales. Reach out to us to learn more.