Why the Jeep Wrangler Rubicon is a Built for Off-Roading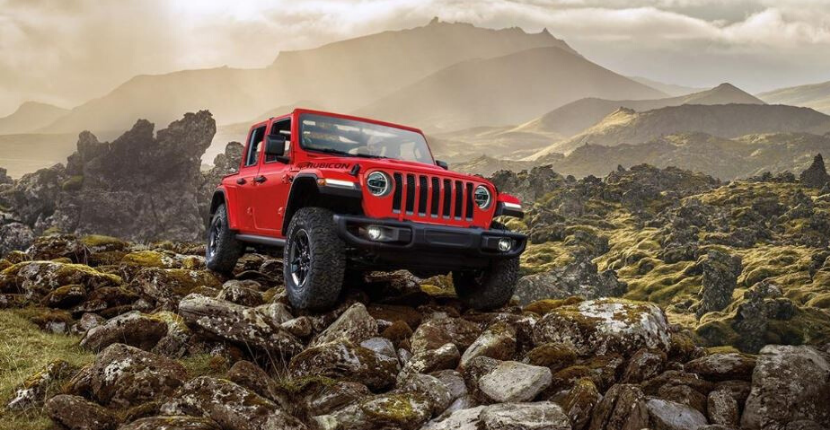 If you have the desire to take a less-traveled path and get off-road, certain vehicles are built to help you to that. Off-roading means finding new adventures and making your trail. One great vehicle for off-roading is the Jeep Wrangler Rubicon. You can learn more about this vehicle and why it was built for off-roading below.
Why the Jeep Wrangler Rubicon is Ready to Take You Off-Roading
6-liter V6 turbodiesel – This particular Jeep Wrangler comes with a 3.6-liter V6 turbodiesel engine. This engine gives you 285-horsepower and 260 pound-feet of torque. The engine is paired with a six-speed manual or a six-speed automatic transmission. It also gives you the ability to tow up to 3,500 pounds.
Four-Wheel Drivetrain – The four-wheel drivetrain is found standard on most Jeep models. This drivetrain gives you the ability to perform on different surfaces like mud, sand, rock, and more. You can go off-road and feel confident in your drivetrain with the Rubicon.
Off-Road Tires – With the Wrangler Rubicon, you also get BFGoodrich KO2 all-terrain tires. These tires are not your average tires. They are bigger and bulkier to give you better traction on all different types of terrain. They are also able to withstand more pressure and get you where you need to go.
Improved Suspension – This vehicle also has an improved suspension to give you more capability and stability when it comes to being out on the trails. You also get a smoother driving experience when you are out on the trails.
Locking Differentials – Locking differentials will lock the wheels and axle together to allow them to spin at the same speed to help you overcome different obstacles out on the trails.
Those are just some of the features that can be found on the 2020 Jeep Wrangler Rubicon. This vehicle also has some great interior features and technology features, which make it even more enjoyable to drive.