Jeep Gladiator: Truck of the Year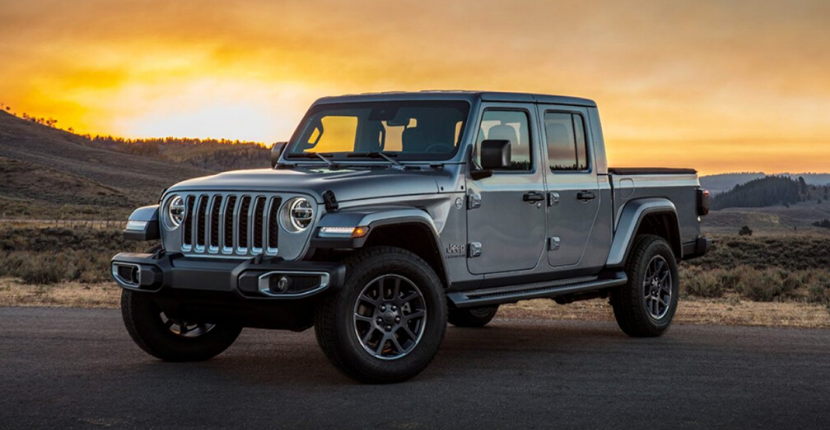 Not only does Jeep create some amazing SUVs, this automaker has the Truck of the Year! The new Jeep Gladiator has won Four Wheeler's 2020 Truck of the Year award. Learn more about this below.
The Jeep Gladiator is an all-new Jeep pickup truck that combines Jeep's off-road capability with the added cargo space of a truck bed. This vehicle has a lot to offer, and that is why it won this competition.
According to Four Wheeler, "Four Wheeler, in publication since 1962, has been hosting Pickup Truck of the Year for 31 years and the annual event is an invitation-only competition that is only open to all-new or significantly revised pickup trucks for the upcoming model year. For 2020, the field of vehicles included the Chevrolet Silverado Z71 1500 3.0L Duramax, Chevrolet Silverado 2500 6.6L, Chevrolet Silverado 2500 Z71 6.6L Duramax, GMC Sierra 1500 AT4 3.0L Duramax, GMC Sierra 2500 AT4 6.6L Duramax, GMC Sierra 3500 6.6L Duramax, Jeep Gladiator Rubicon, and Ram 1500 Rebel EcoDiesel."
What went into the Truck of the Year decision? Each of the vehicles listed above went through many different tests to determine which would be the truck of the year. These trucks were tested on the track, on the highway, and off-road. There were many factors that were looked at during each stage of the testing process, and the Jeep Gladiator came out victorious.
What does the 2020 Jeep Gladiator offer you? This vehicle gives you a 3.6-liter V6 engine that produces 285-horsepower and 260 pound-feet of torque. In the future, this vehicle will also have an EcoDiesel engine option. You also get some great off-roading features with the 2020 Gladiator. You get features like skid plates, a Command-Trac 4WD system, a limited-slip differential, rock rails, a brush guard, and more. The Gladiator gives you at least 10 inches of ground clearance, so you can take on the tough terrain. The Jeep Gladiator also has some great interior and technology features available, including leather upholstery, heated seats, a heated steering wheel, a rear view camera, an infotainment system, a 8.4-inch touchscreen, Apple CarPlay, Android Auto, and more.
Jeep has been doing some great things with its SUVs, and now it has an award under its belt for the 2020 Jeep Gladiator, as well. If you would like to check out the Jeep Gladiator for yourself, or you would like to test drive another Jeep vehicle, you can come down to Ray CDJR.
Ray CDJR is a Jeep dealership near you, and we have a wide selection of new and used Jeep vehicles. You can come down and check out the 2020 Gladiator for yourself today. We look forward to seeing you.