You Won't Believe How the Dodge Demon Logo was Created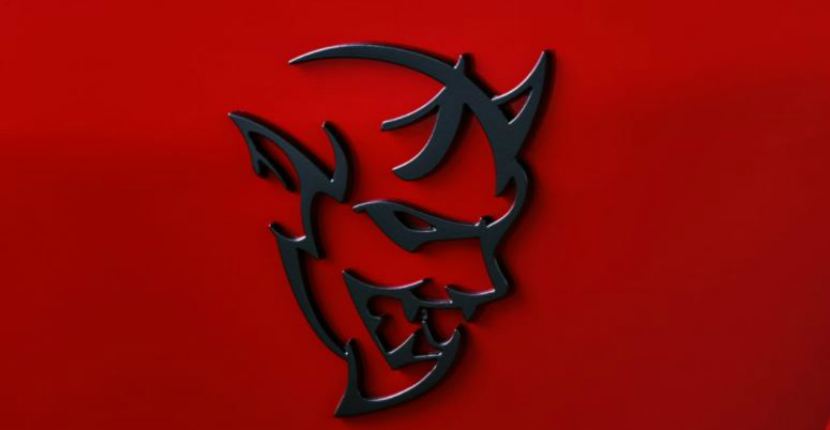 The Dodge Demon has made a name for itself as the most ferociously fast, intensely capable and furiously fun-to-drive car money can buy. You may have heard about the vehicle's unique design and you may have researched its incredible powertrain, but what do you know about the history of the Dodge Demon? Do you know how its iconic logo was developed?
Dealerships across the country–including your favorite Dodge dealerships near you–recognize the importance of logo design and graphic design as part of the overall marketing for new (or newly improved) vehicles. When a car logo becomes as culturally iconic as the Dodge Demon's, we think it's time to stand up and give a round of applause.
The Dodge Demon is a throwback to the classic Dodge Dart variant produced by the automaker from 1971 to 1972. When Dodge's designers and engineers were coming up with the revival that would eventually become the beloved Demon, they knew that the vehicle's logo should feel modern but should still harken back to the classic 70's vibe of the original Dart.
Mark Trostle, head of design for Dodge and SRT, recently shared a photo on his Instagram page showing the nearly 50 different sketches that the brand looked over before settling on the current Demon logo. Some are enticing, a few are overly polished, and others are just downright frightening. A few look like they were inspired by movies like Ghostbusters or Dark Horse Comics' Hellboy. The sketches are rife with horns, skulls and the kind of tough-guy imagery you'd expect to be associated more with a biker brand than a classic car brand.
But Dodge finally narrowed the choices down to the now-iconic logo we all love today. Thousands of drivers have been inspired by the toothy, horned demon adorning the Dodge Demon's badges. The logo fully embodies all of the devilish fun and intensity of the car.
If you haven't experienced the awesome power of the Dodge Demon for yourself, hurry over to one of the Chrysler, Ram, Dodge, and Jeep dealerships near you because the Demon is on its way out after 2018. Dodge announced that the vehicle will not return for the 2019 model year. The automaker has also capped the 2018 models at 3,300 units.
"2018 only, one-and-done. The people who sit back and wait for next year are going to miss out," Dodge boss Tim Kuniskis said in a recent interview.
Visit a Fox Lake Dodge dealer today to check out the Dodge Demon for yourself. At Ray Chrysler Dodge Jeep Ram, our expert staff is always on hand to assist you with test drives, answer questions, and give you the latest scoop on all things related to the Dodge Demon.