New 2018 Dodge Demon has 840 hp and is Still Street-Legal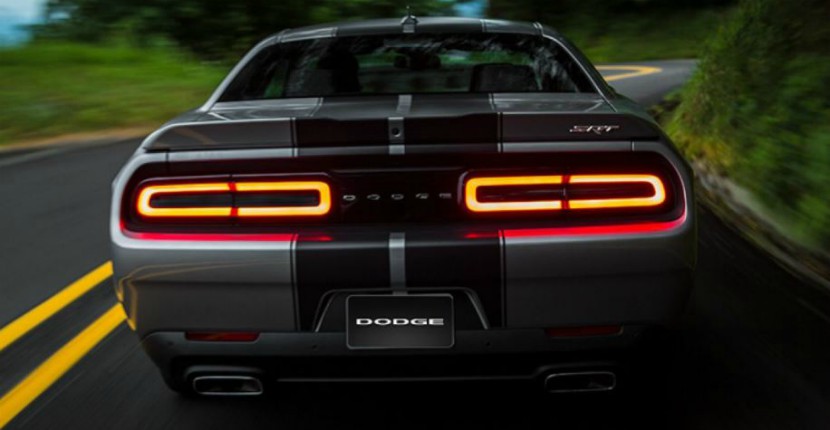 There's a new Demon in town and this time it's bigger, better and more powerful than ever before. Best of all: it's street-legal.
The 2018 Dodge Challenger SRT Demon is available at a Dodge dealership near you today due to unprecedented demand and excitement from Dodge fans across the country. Thanks to its supercharged 6.2-liter HEMI V-8 engine, the vehicle is capable of 808 horsepower and 717 pound-feet of torque.
Notably, the 2018 Demon is the very first street-legal factory production car designed to run on 100-plus unleaded high-octane fuel. When you pump the vehicle up with that high-octane goodness, you'll get an increased engine output up to 840-hp and 770 lb-ft of torque. That makes the Dodge Challenger SRT Demon the most powerful muscle car ever created.
"With Demon, our goal was to build a car that would tattoo the Dodge logo into the subconscious of the general market, beyond even our loyal enthusiasts," Tim Kuniskis, head of passenger cars for Dodge, SRT, Chrysler and FIAT, FCA North America, said in a recent statement. "To do so, we had to set records that have never been set before, do more than has ever been done before, go beyond even the legendary Hellcat. The result: an 840-horsepower, 9-second muscle car, unlike anything that has ever come before it."
Oh yeah, we forgot to mention that the 2018 Challenger SRT Demon runs a quarter-mile in 9.65 seconds at 140 mph. No big deal. The car goes 0-30mph in 1 second and 0-60 mph in 2.3 seconds. Can your minivan beat that?
The new Demon's record-setting performance capabilities came about as the result of a collaboration between the Dodge/SRT Design, Engineering, Powertrain and Manufacturing teams inside FCA US LLC. Many of the team members are experienced and active drag racers who understand the importance of quality development and expert engineering and design. Thanks to their efforts, the 2018 Challenger SRT Demon is an exceptionally capable streetcar that's comfortable both on and off the drag strip. (Technically, the Demon is too fast for the drag strip–it was officially banned by the National Hot Rod Association.)
The 2018 Demon also has the distinction of featuring the first-ever front-wheel lift in a production car (2.92 feet) as certified by Guinness World Records. It's also the first factory production car to be equipped with TransBrake for quick, super-powerful launches and it's the first factory production drag car with Torque Reserve.
Out of all of our Dodge models for sale, the 2018 Dodge Challenger SRT Demon is the one we're proudest of. Visit your favorite local Dodge dealership today to check out this insanely intense car for yourself. At Ray Chrysler Dodge Jeep Ram, our doors are always open for you.