Android-Based Infotainment System in Chrysler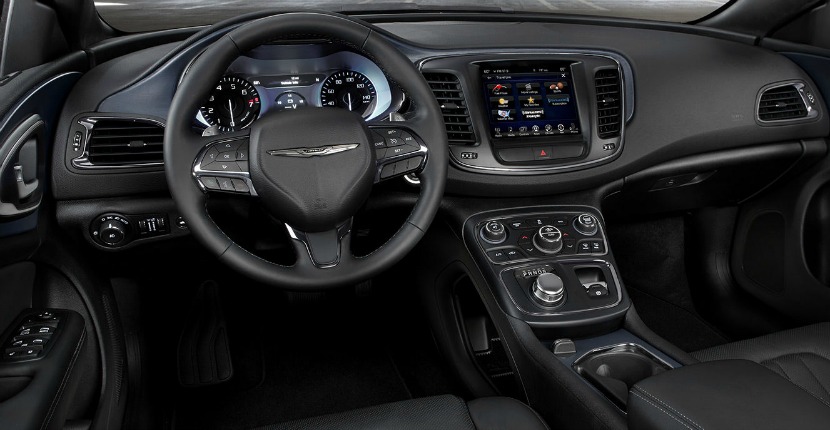 After a pretty memorable trip to Las Vegas by Fiat Chrysler Automobiles (FCA), fans of both Google's Android operating system and Chrysler have cause to rejoice. That is to say, FCA has recently announced a partnership with the likes of Google which will work to bring an entirely Android-based operating system to Chrysler vehicles. The plan as we know it thus far will be to integrate Google's mobile operating system with that of Fiat Chrysler Automobiles' already existing Uconnect technology. "With Android, we are able to maintain our unique and intuitive Uconnect user interface, all while integrating our easy-to-use systems with Android's features and ecosystem of applications," noted Chris Barman, head of electrical engineering at FCA in a statement from the automaker.
Of course, this all comes just a small-time after Google officially made Android Auto available to the likes of anyone who has a device with an Android OS. Before such an announcement was made, Google only allowed drivers with both an Android Auto device as well as a compatible vehicle to have access to the technology, but that all changed. Now, anyone who happens to have a device with Android 5.0 or later will have access to the Android Auto app and be able to plug such a thing into their cars and be able to experience Android Auto at its fullest.
This Google/Chrysler merger of sorts has all sorts of implications for the future. For instance, the Android operating system (as well as Android Auto) could seemingly be built into any FCA vehicle's dashboard right out of the gate. This eliminates the need for a cell phone plugin, thus giving the owner quick access to things like Spotify, Pandora, Google Maps, NPR One, Pocket Cast, and Google Assistant, which also works to provide you with assistance if you were to need such a thing.
In any event, the customization that Google and Android Auto bring to Fiat Chrysler Automobiles' infotainment system is a big step for both of the company, and a bit of a show stealer when it comes to Apple's CarPlay system, which basically does the same thing as Google's Android Auto, only Apple is notoriously vice-like when it comes to controlling its products. The freedom Google will offer Fiat Chrysler Automobiles is just what the company needs to really send their infotainment system through the roof, so to speak.
As is always the case, keep checking back in here with us at Ray Chrysler Dodge Jeep RAM for more information with regard to Chrysler's Android-based infotainment system. Too, while you are at it, why not stop by our location and sign up to test drive one of our many new lot vehicles? We can promise to do everything in our power to help you find the perfect vehicle!